Portraits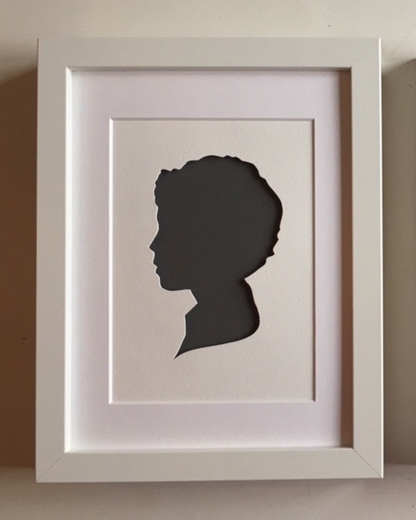 Portraits of children (or adults, or pets!) make the perfect gift for fathers on Father's Day, Grandparents at Christmas or just as a wonderful record of a moment in time to hang on your wall in your home. At £30 framed they are also great value too. Framed picture 23x32cm
All that we need is an emailed photograph of the subject taken in profile ideally against a plain, light coloured background and the rest you can leave to us! It will be hand cut and presented with a contemporary slate grey background and is a wonderful modern twist on a classic art-form.
Every picture is then mounted and framed by hand and packaged up and popped in the post ready for you to enjoy.
Please attach a photograph of the subject in the form below then return to the "Shop" tab on the main menu and select "Taylor made Portraits" to make your payment.